Are You Working On Your Blog or Is Your Blog Working for You
Recently I had a meeting with a doctor who wanted me to take a look at his digital marketing strategy as well as his website & blog. While I highly advocate blogging, there's a right way to do it and a wrong way. While this particular doctor was 100% on the right track with creating content to establish himself as THE authority, but the problem is where the blogging was happening.
Why Your Dental Blog Should Not Be On Blogger or WordPress.com
In the case of this particular dental blog, the blog itself was what's called a Web 2.0 property. Web 2.0's are sites like blogger, tumblr, and WordPress.com ( not to be confused with websites build on the WordPress platform and exist on your domain). What this means is that the blog site was not part of the doctors domain, but rather was hosted for free as part of the blogger network. This means that if the blog gets traffic, or even better gets links from other domains that equity (link juice), traffic and everything good go to the web 2.0 property, not the website of the dentist. The problem here is that assuming you are doing great blogging and generating content people love, people will end up finding the content and sharing it. When that happens, you want that being directed to your main site, not someone else's.
It's imperative that this blog is PART of your main website. Not a link, not a big banner, not a menu item that leads off site, but a true part of the site. There's 100's of reasons for this, but I'll run through a list of the top ones.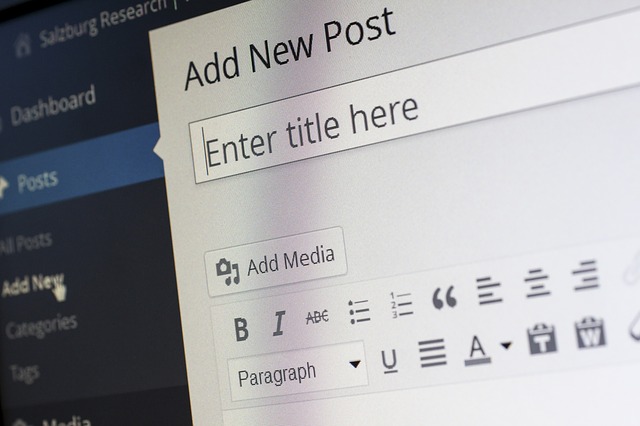 Top Reasons To Have A Blog On Your Dental Website
People want to read this stuff! While its hard to believe sometimes, it's true. If you don't make it easy for them to do so. Having you're blog on site makes it not only easier for them to find your posts, but easier for them to navigate around the rest of your site when they are done reading.
The average dental website has ONLY about 10 pages on it. The number of pages matters because every new page is a chance at getting more targeted traffic that can lead to conversions. When it comes to SEO for dental websites, you don't need to have 1000's of pages to get a ton of traffic, but having a good cadence of creating relevant and useful content can help to increase the number of relevant keywords your site ranks for in Google.
Let Google know what you're all about! By creating pages that are well written and talk about dentistry, it's like sending little signals every week or so that says "Hey Google! I'm a dentist and I know what's up!". The more Google sees words like dentistry, dentist, dental office, and various procedures the more it understands that those terms are what your site is about. Careful not to keyword-stuff as thats considered SPAM by Google. 2-3 references to the Keyword, the presence of the keyword in the title and meta description are usually plenty!
Give patients a reason to visit your website and stay top of mind! If you're not collecting emails for newsletters and promotions, you should be! If you are, GREAT! Now that you've built up a list of your patients, periodically let them know about your new blog post. Now instead of sending them to DrJones.blogspot.com you'll send them to DrJones.com/blog. This gives them a chance to book and appointment while on your site, send a contact request or simply get some more info about the services you offer.
Blogs Help Doctors to Get Social! No one is going to share your homepage on Facebook to tell their friends how much they love coming to your office. I'm sorry, but it's just not a reality. However, they WILL share blog posts that pertain to them or their loved ones on Facebook, given the proper tools to easily do so like sharing buttons on every blog post. When people share your posts it creates what we in the dental SEO business call "Social Signals". Social signals help to tell google how important of valuable a give search result is.
I hope these few tips give you some better insight into the art of blogging for your business. While there's lots more to say, the first step is to make sure whatever you blog about is being done in the right place. Be sure to check out some of our upcoming posts for how to write the most compelling blog posts, and how to get the most traction on them via social media and organic search.